Rev. Soba Sinnathamby is our Circuit Superintendant Minister.
He took up this position in September 2012.  He and his wife, Nava live in the Manse at Chipping Norton.
Soba and Nava are from Sri Lanka. Soba had been a Minister in South Wales for 10 years.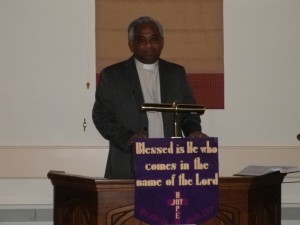 Soba's contact details:
Wesley Manse
Church Street
Chipping Norton
OX7 6SD
Tel. 01608 642256
soba@sinnathamby.freeserve.co.uk
Tony Gibson is a local preacher and Senior Steward. Living locally, with his wife Hazel, almost next door to the Chapel, Tony is in a good position to co-ordinate the day to day running of the Fellowship.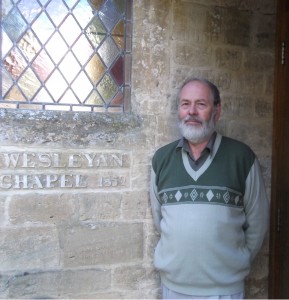 Tony's contact details:
Cotswold View
Nether Westcote
Chipping Norton
OX7 6SD
Tel. 01993 830699
tony@cotswoldview-guesthouse.co.uk
OTHER CONTACTS
 STEWARDS:
Michael Barnes  01608 659934     (Property Steward)
Polly Bentley     01386 700926      jbentley1363@icloud.com
Jacky Smith        01993 844095      jacky@jackysmith.co.uk
Myra McDougal 01993 832007      mhmcdougall@tiscali.co.uk
TREASURER:
Helen Blight       01386 700663     hblight@tiscali.co.uk